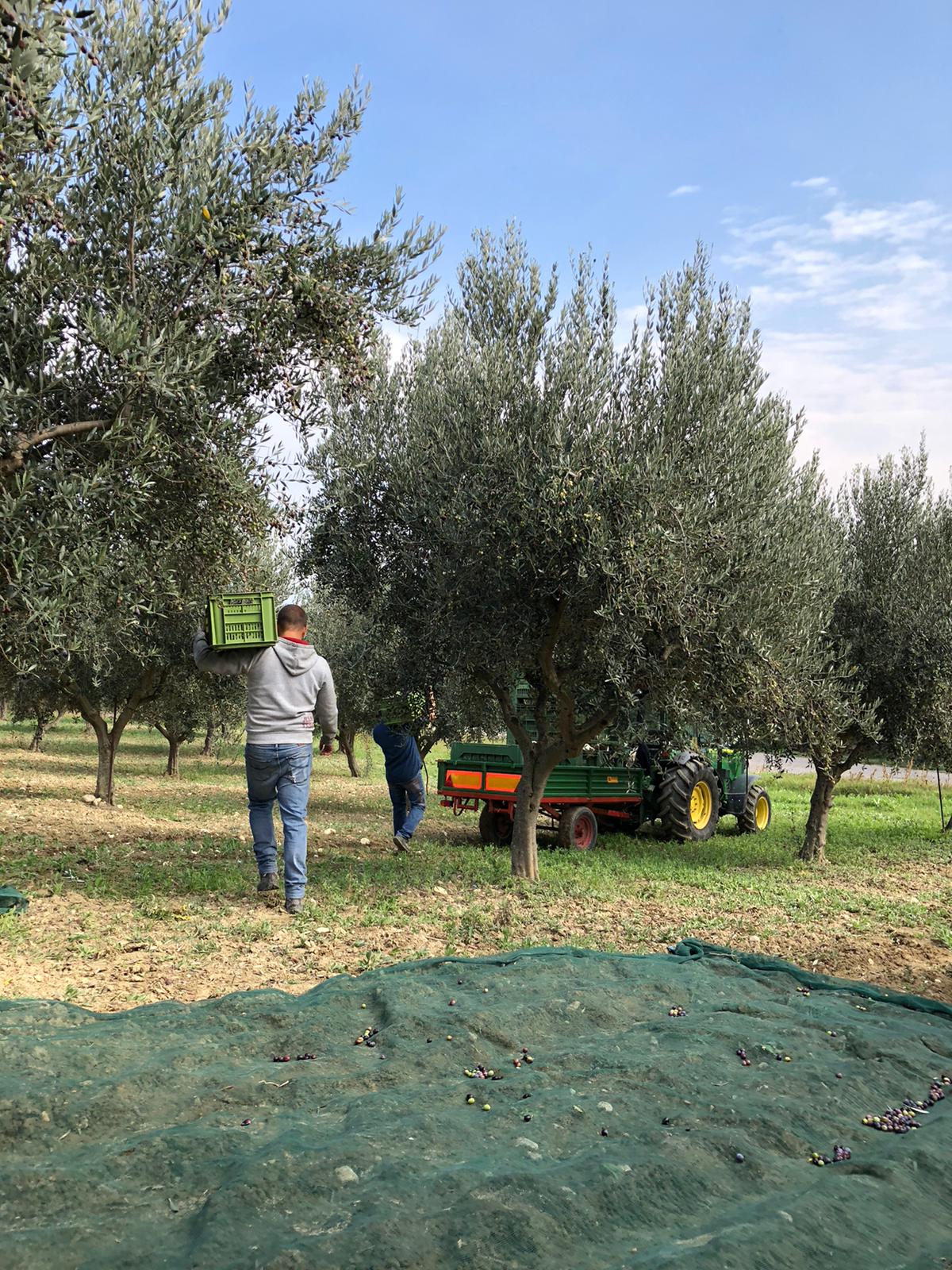 We jealously preserve the old family plots with centuries-old plantings that have seen several generations of the Tilli family at work, where the historical cultivars of the Casola area (Gentile, Intosso, Crognalegno, Olivastro) dwell, in the
over the years, we have added new single-variety plants made with modern
agronomic choices precisely to continue the work of our grandparents.
The olive groves are organically tended, the drupes are harvested by hand and we are involved in the month of November, also and above all at weekends, days when the
when the whole family is called to work and we are used to the traditional break
Of the sdijuno and lunch in the countryside.

Milling takes place within 24 hours after harvesting at a controlled temperature, and the
ensures the absolute goodness of the oil then stored in steel tanks under vacuum.
Only at the time of sale is the oil bottled.
Our oil is the result of a thoughtful mix of all our cultivars that together give
unmistakable scents and give the oil a unique taste.

An oil as strong and gentle as its territory, Abruzzo.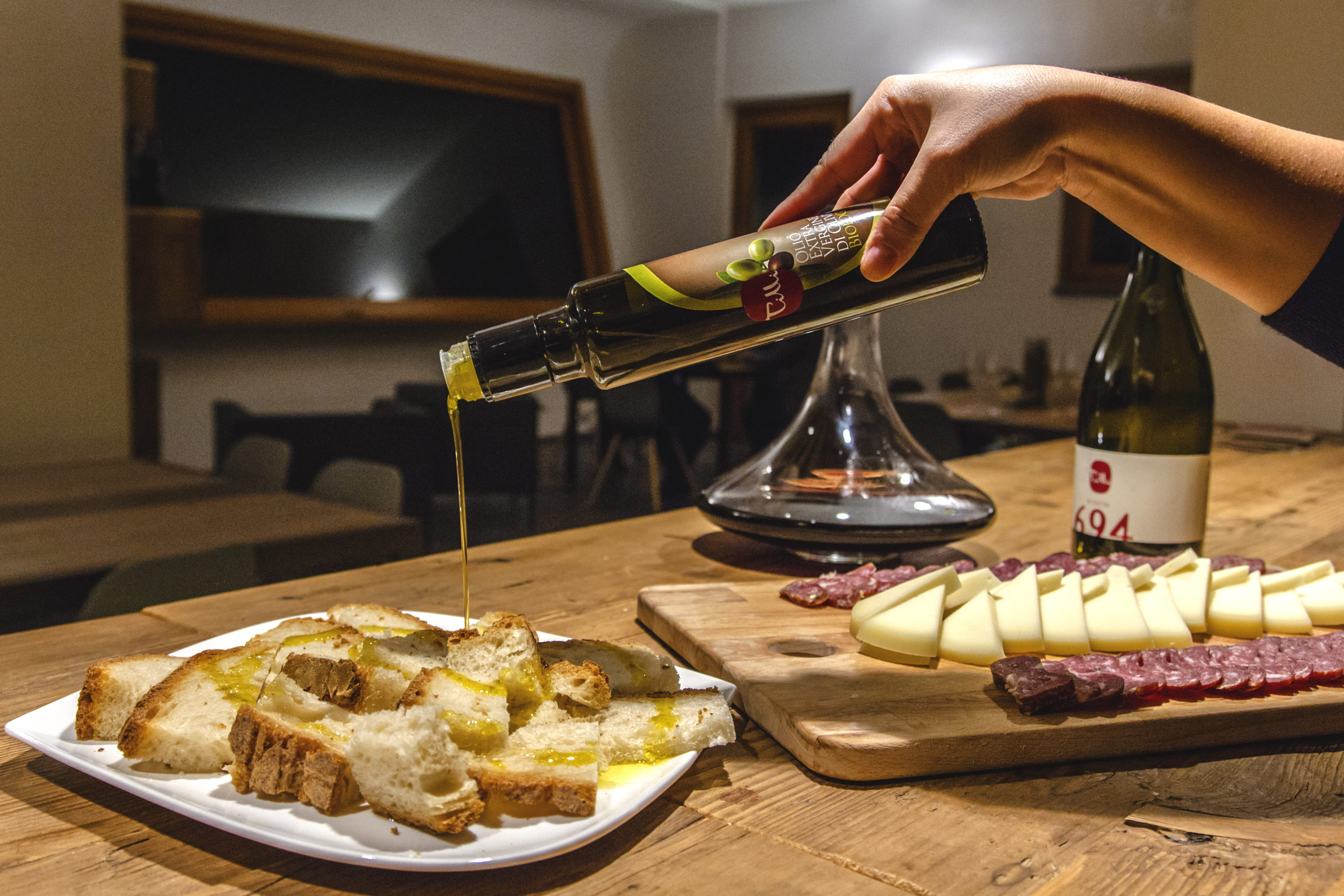 ORGANIC EXTRA VIRGIN OLIVE OIL
Made from a thoughtful mix of our historic Casola cultivars Intosso, Gentile and Crognalegno.
Perfectly balanced, full, with pleasant notes of freshness, its color is more or less intense green when just obtained and with time tends to turn to a warm golden yellow.

On the nose the scents are reminiscent of green vegetable notes with round final sensations, and on the palate there is always a more or less evident bitter note accompanied by spicy sensations.
An oil with character and at the same time balanced.